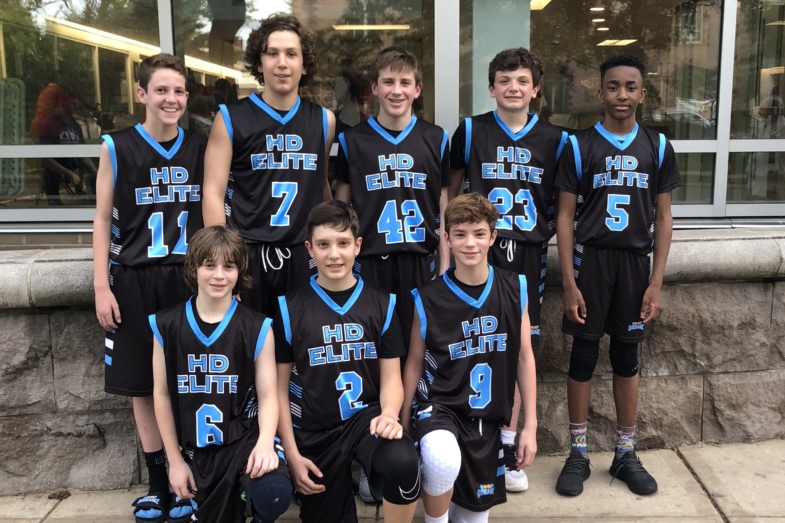 Trust. Care. Commitment.
Hoop Dreamz AAU is for the serious and competitive basketball player who wants to improve his or her game in every aspect. For those who are committed to the sport beyond the winter season, we offer high-level AAU programs in the fall, winter, spring and summer based out of Bergen County, NJ.
From mandatory tryouts, to trusted teamwork and challenging tournaments, our athletes learn important skills that help them succeed both on and off the court. Hoop Dreamz AAU players build confidence through competence – as they receive the best in basketball instruction from our highly qualified and experienced staff of coaches who have competed and coached at high school and collegiate levels.
We are proud to have helped many players fulfill their "Hoop Dreamz" of playing in college. Click here to see a list of former Hoop Dreamz players who have gone on to play at the next level – all from Bergen and Rockland counties!
For more information on our AAU Program, check out AAU FAQs
Winter Program Details
Hoop Dreamz & HD Elite
Two 90 minute practices a week (weeknights)
1 weekly league game (weekends)
3 Tournaments (weekends)
Cost: $695
All teams follow the Hoop Dreamz system of play and philosophies established by Billy Armstrong.
Tryouts
Sat. Dec. 1st & Sun. Dec. 2nd
5pm-6pm Boys 3rd & 4th
6pm-7pm Boys 5th & 6th
7pm-8pm Boys 7th & 8th
Code of Conduct
What you are as a person is far more important than what you are as a basketball player.
–John Wooden
Hoop Dreamz is based upon the code: TRUST, CARE, COMMITMENT
AAU Coaching Staff
Our Coaches have played and coached from the High School to Professional level. They are extremely passionate and dedicated and will get their players to perform at their highest level. We are proud to be the only organization in the area whose entire coaching staff consists of current High School and College Coaches.
Billy Armstrong, Bergen Catholic Varsity Head Coach, Former Bergen Catholic HS stand out and D1 player at Davidson College coached by the legendary Bob McKillop.
Billy has been coached and trained by some of the top coaches in the profession and has passed along his knowledge to our Hoop Dreamz coaches who follow his philosophies and system of play.
 Locations
OLV (Our Lady of Victories)
155 Parkway
Harrington Park, NJ 07640
(across from the Harrington Park School)
Westwood Community Center
55 Jefferson Ave.
Westwood, NJ 07675
(next to NYSC)
St. John's Academy
460 Hillsdale Ave.
Hillsdale, NJ 07642
St. Joseph School
305 Elm St.
Oradell, NJ 07649