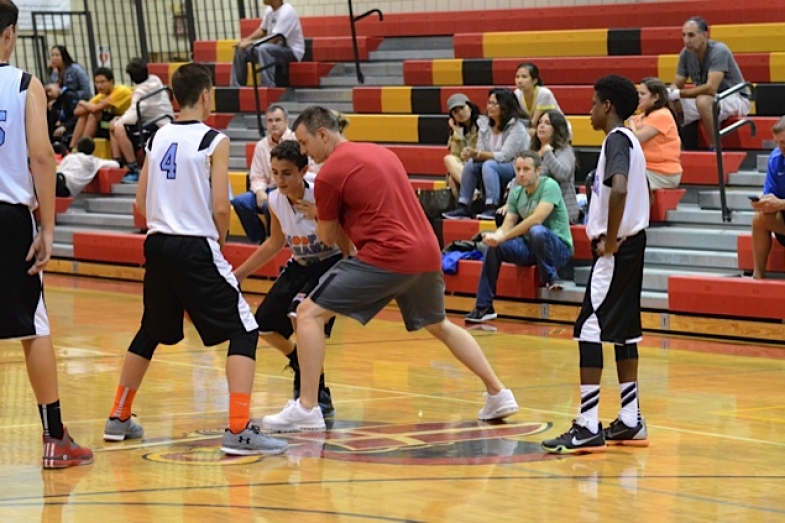 MLK Day Offensive Skillz Clinic with Billy Armstrong
Learn the tools needed to become a great offensive player – ball handling, passing, shooting and more.
For: Boys & Girls 3rd-8th Grade*

*Players separated by age and ability

When: Monday Jan. 18th 2020
Time: 9:00am-11:00am
Where: D1 Training – 107 Pleasant Ave. Upper Saddle River, NJ
Cost: $95
What Players Will Learn
Basketball decision making
Zero second skill development "Shoot It, Drive It, Move It"
Principles not plays
All players must register to attend. Payment can me made online or through Venmo @hoopdreamz
Very limited spots!
Billy Armstrong Point Guard Clinic
When: During NJ Teacher's Convention Friday Nov. 8th 2019
Time: 10am-12pm
Location: Westwood Comm. Center
For: Boys & girls 3rd-8th grades*

*Players separated by age & ability

Cost: $95
The way the game is played today every player needs to have point guard skills. Learn from D-1 point guard Billy Armstrong and find out how he went from 8th man on the Bergen Catholic Freshman team to earning a full D-1 scholarship to play point guard at Davidson College.
What Players Will Learn
3 types of PGs
8 must have skills every PG needs
Basketball decision training
Develop the toughness, high IQ and skill set needed to excel at the position
All positions encouraged to attend! Billy believes all players need point guard skills!
Register for Point Guard Clinic
Columbus Day Shooting & Offensive Moves Clinic with Billy Armstrong
When: Monday Oct. 12th 2020
Time: 9:30am-11:00am | 3rd-5th graders 11:15am-12:45pm | 6th-8th graders
Location: Highland Park – 138 Tappan Rd. Harrington Park (outdoors)
Cost: $75
What Players Will Learn
Develop perfect shooting form through the Hoop Dreamz shooting progression system.
Learn the 6 common shooting flaws which will help eliminate shooting inconsistency and help make you an outstanding shooter
Learn the most important part of shooting which is when and why to shoot in Hoop Dreamz "see the game" series.
Repetitions…get plenty of game shots at game spots at game speed.
High School Tryout Booster
For Boys & Girls 9th-12th Grade
*Bergen Catholic students excluded.
Billy Armstrong will be running a special 90-minute training session for all HS players gearing up for their tryouts. Billy knows what coaches are looking for when selecting a team and will share that knowledge with you.
The session will cover specific basketball fundamentals and conditioning drills to get ready for tryouts as well as hints and tips to help separate you from the pack.
Date: Sunday Nov. 24th 2019
Time: 7:00pm-8:00pm
Location: Bergen Catholic HS, 1040 Oradell Ave. Oradell, NJ
Cost: $60 (cash/check/venmo only)
Must email [email protected] or call 201-666-1769 to reserve your spot.
Please include name, grade, and school.
No pre-registration required.
Pay at the door.