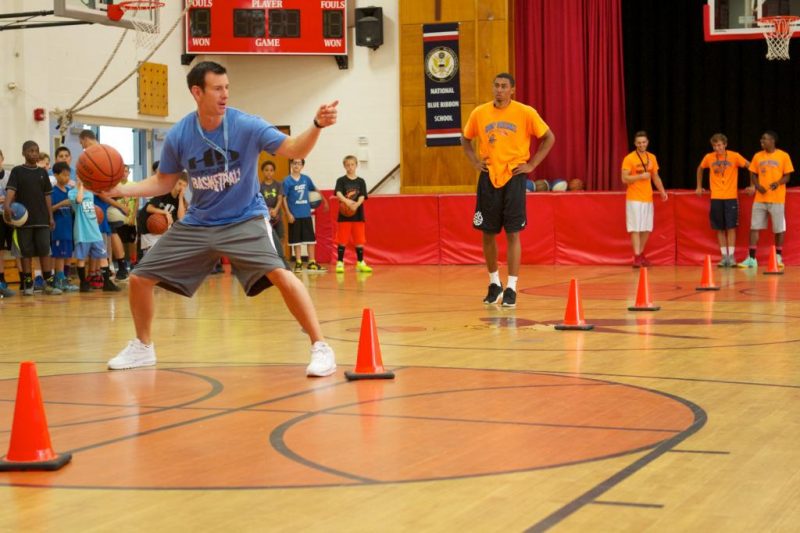 Summer Camps 2020
Registration for Summer Camp is open! Please register to ensure your child will have a spot!
This summer is the launch of our new registration program. This is an easy and convenient way for parents to register for all of our programs moving forward. For the initial registration you will have to create a log in and enter all needed information but once your account is created you will only need to log in and purchase the program. No more redundant registration forms to fill out each time! We hope you like the new system. Any questions or issues just let us know.
Crusader Basketball Camp
For boys entering 3rd-9th grades
Bergen Catholic HS
1040 Oradell Ave.
Oradell, NJ
July 13-17
July 20-24
July 27-31
Camp Tuition:
1 week – $295
2 weeks – $565
3 weeks – $835
Hoop Dreamz Summer Camp
For girls & boys entering 3rd-9th grades
St. John's Academy
460 Hillsdale Ave.
Hillsdale, NJ
Camp Tuition:
1 week – $295
2 weeks – $565
Billy Armstrong Immersion Camp
For elite level boys entering 5th-8th grades
A maximum of 40 players will be accepted
Please email info@hoopdreamz.org for acceptance into the camp
Bergen Catholic HS
1040 Oradell Ave.
Oradell, NJ
This camp will run Mon-Thurs 9am-1pm
Camp Tuition:
1 week – $595
Camp Refund Policy
Camp tuition is non-refundable. In the event of illness or injury a credit will be issued with a one year expiration.
Things to Know
Campers check in every morning (with or without a parent)
Campers can bring their own lunch or order pizza
Pizza ordering takes place every morning in the cafeteria
Pizza is $2.50 per slice
Cold drinks and snacks for sale throughout the day
Campers are responsible for their own money
Athletic attire and basketball sneakers are recommended
Do NOT bring a basketball – we have enough for everyone!
Parents always welcome to stay and watch
You can drop off as early as 8:30am – pick up by 3:15pm
Sample Schedule
8:30am-9:00am –  Check in
9:00am-9:15am – Warm up
9:15am-10:15am – Skill development
10:15am-10:30am – Break
10:30am-11:15am – 3v3
11:15am-11:30am – Contests
11:30am-12:00pm – Lunch (younger) 5v5 (older)
12:00pm-12:30pm – Lunch (older) 5v5 (younger)
12:30pm-1:30pm – 5v5 (everyone)
1:30pm-2:00pm – Moneyball, knock out, 1v1
2:00pm-3:00pm – Skill development/contests/review/dismissal
View first hand how our camps work.
If you've ever been to a Hoop Dreamz camp, you know first-hand it's much more than ordinary skills, drills & fun competition. But you don't have to take our word for it… check out NY1 news reporter, Patti Murphy, as she covers our Presidents' Week Camp with action & interviews that reveal what makes Hoop Dreamz unique.