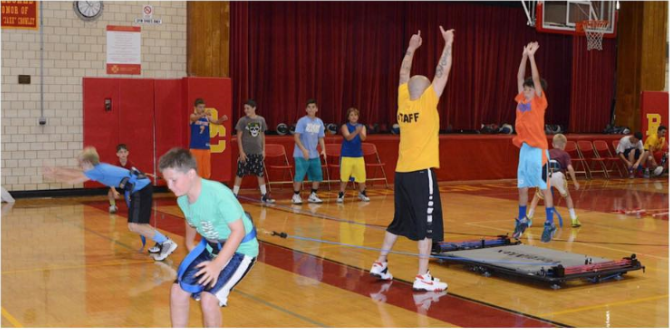 Billy Armstrong's Summer School
Join Coach Billy and earn your P.H.D. this Summer. This program is like no other program around! Come see for yourself and make the commitment to become the best you're capable of becoming.
Tuesday June 11th will run from 5:30pm-6:45pm
Program Details:
For Boys/Girls 6th-8th Grades*
Mondays 5:00pm-6:15 pm – 6 weeks

June 10th, 17th, 24th, July 1st, 8th, 15th
For Boys/Girls 3rd-5th Grades*
Tuesdays 5:00pm-6:15 pm – 6 weeks

June 11th*, 18th, 25th, July 2nd, 9th, 16th

*June 11th will run from 5:30pm-6:45pm
Cost – $275
Location: Bergen Catholic High School – Oradell, NJ
*Boys & girls will be separated.
Billy's P.H.D. Blueprint
Our Summer School Program is based on Billy's P.H.D. blueprint. The P.H.D. program covers the 3 most important aspects of becoming successful in basketball and in anything in Life.
P = Psychology
Life is 20% talent and 80% psychology. Having the right psychology sets you up for success.
To learn more about what psychology means to us at Hoop Dreamz, check out our post: What Separates the Best from the Rest?
H = Habits
Habits develop behavior and behavior drives results. You can have all the best drills and coaching in the world, but without the right habits you will not move towards becoming a better player.
D = Decision Making
The game of basketball is a game of decision making where you have zero seconds to make up your mind. Without the ability to make the right decisions under pressure your game will not improve. That's why kids sometimes get better at drills but not better at performing in games.
In order to become elite, these three components must be a focus point in your development.