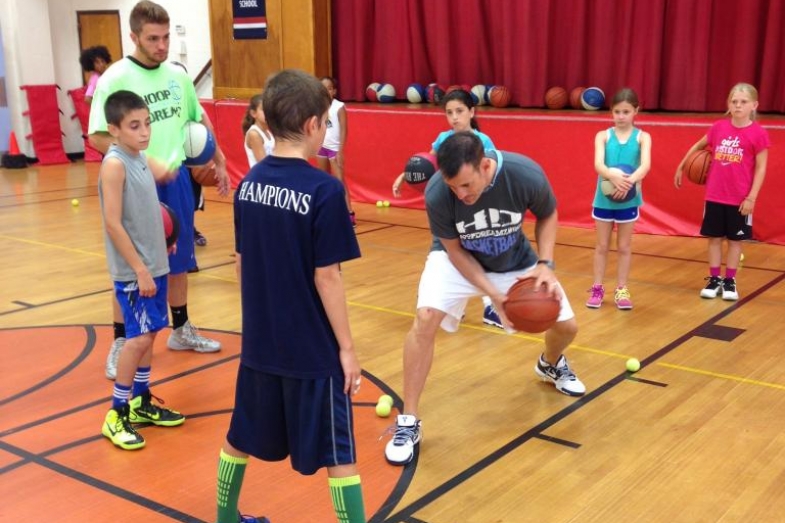 HD Skillz Academy
Register For Winter Skillz Academy
If you already have an account you just need to log in, if you don't have an account you need to create one. You do not need a facebook account! Just enter your information in to the boxes starting with creating a user name and password.
Program Details:
Boys & Girls 3rd-8th Grades
Winter 2020 Schedule
Thursdays @ NVSA
100 Oakland Ave. Closter, NJ
Starts Dec. 3rd
Grades 3-5   5:00pm-6:00pm
Grades 6-8   6:00pm-7:00pm
Winter Session: Dec. 3rd, 10th, 17th, Jan. 7th, 14th, 21st
Cost: $275 for 6 classes
Program Focus
The HD Skillz Academy is a player development program that focuses on three things that players need to become successful: handling the ball, elite level footwork/finishing, and decision making . Through these principles, players develop confidence. Players progress with exceptional ball-handling ability, attacking mindset, and affinity for competition; they play hard and train hard, and possess the skills and habits that lead to continued success. Players will test the skills they have developed in live 3v3, 4v4, and 5v5 action.  We use a games approach to teaching our players how to play.
Skillz Academy system focuses on: 
Open court moves
Passing off the dribble
Finishing & spot up shooting
Zero second decision making
The Hoop Dreamz Method develops the 3 most important attributes a player can have:
 Confidence
 Aggressiveness
 Fundamentals
HD Prep School
A 6 session program to prepare players for their High School teams. Open to motivated 9th-12th grade girls & boys. (Advanced 8th graders will be considered)
Fall 2020 Schedule
Thursdays @ Highland Park (outside)
1-299 Tappan Rd. Harrington Park, NJ
Starts Sept. 17th
4:00pm-5:00pm
Fall Dates: Sept. 17th, 24th, Oct. 1st, 8th, 15th, 22nd
Cost: $275 for 6 sessions
Program Focus
This program teaches players proper fundamentals and techniques in a fast paced, basketball realistic environment. Players will progress quickly as they will learn how to begin practicing on their own to develop the ball handling, passing, shooting, driving, and defense they need to make the team.
Above and beyond skill development, players will also be taught the game, how to move without the ball, cut to the rim for the finish, and how to play with teammates and make game-like decisions.
Before a player can really develop, some athletic ability is required. While we work on the fundamentals, we will also train their bodies to be basketball ready.
HDPD – AAU Player Development Program
For Winter 2019 we will not be running this program because we are bringing back Winter AAU teams instead. Please attend our tryouts on Nov. 17th if you are interested or sign up for our Winter 3 on 3 league or Winter Academy.
Location: Bergen Catholic High School – 1040 Oradell Ave. Oradell, NJ
Cost: $360 – 8 weeks – Each session includes advanced skill training and team concepts followed by a full 5 on 5 game with referee.
*If you have not played on a Hoop Dreamz AAU team before you must contact us before registering.
To view the HDPD schedule for Winter 2018, click here.
Program Focus
The perfect complement to the travel/cyo season, and gives players a way to keep sharpening their skills under the Hoop Dreamz system and philosophies.
Open to competitive AAU players looking to play at a high level and receive advanced training. Billy Armstrong will use cutting edge drills to help players improve their skills and basketball IQ
Each session provides:
Individual skill development & training
Team concepts used by Hoop Dreamz AAU teams
One full 5 on 5 game with a certified official
https://www.youtube.com/watch?v=AEBg_4_qdX4